Things To Do
Our central location offers our guests the opportunity to work, live and holiday in comfortable, spacious, contemporary style self-contained apartments while being walking distance to amenities, shops, entertainment and sporting venues, restaurants and transport links.
There are so many things to see and do in Melbourne and many within walking distance of Southbank. Or why not take a tram and explore many of the other tourist destinations Melbourne is famous for.
For all the latest things to do and see around Melbourne, you can also visit the Whatson website.
Arts
National Gallery of Victoria
The National Gallery of Victoria (NGV) is the oldest and most visited gallery in Australia. Situated over two magnificent buildings – NGV International and NGV Australia – the Gallery hosts a wide range of international and local artists, exhibitions, programs and events; from contemporary art to major international historic exhibitions, fashion and design, architecture, sound and dance.
180 St Kilda Rd, Melbourne, Victoria, 3006

03 8662 1555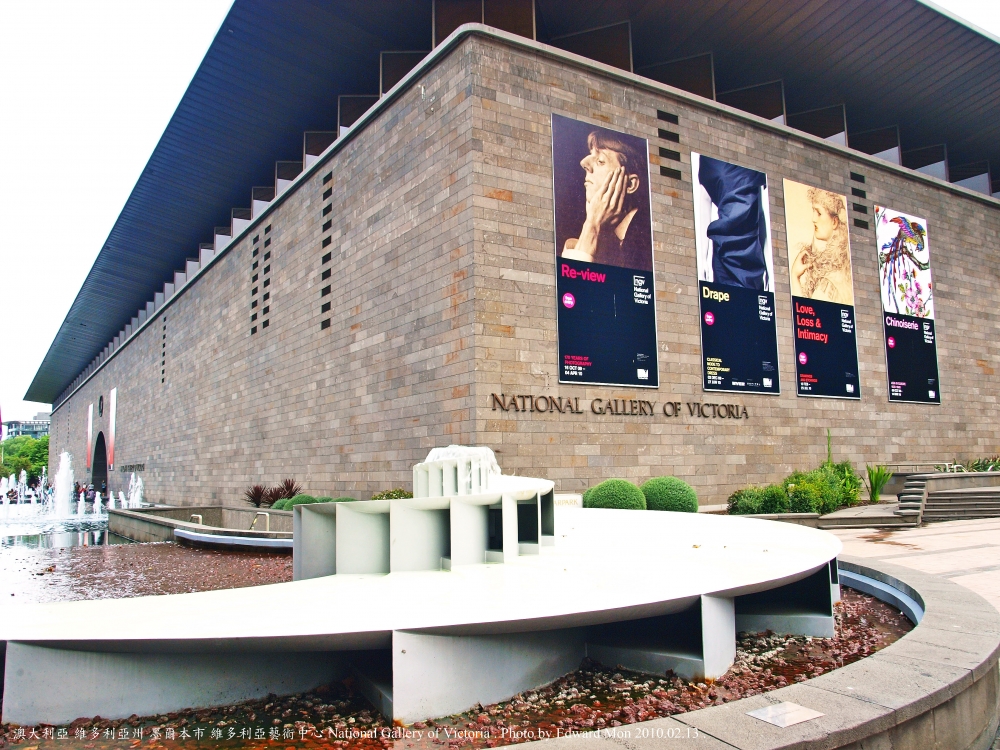 Arts Centre Melbourne
The Arts Centre Melbourne, originally known as the Victorian Arts Centre and briefly officially called the Arts Centre, is a performing arts centre consisting of a complex of theatres and concert halls in the Melbourne Arts Precinct, located in the central Melbourne suburb of Southbank in Victoria, Australia. Arts Centre Melbourne is both a defining Melbourne landmark and Australia's largest and busiest performing arts centre.
100 St Kilda Rd, Melbourne, Victoria, 3004

03 8662 1555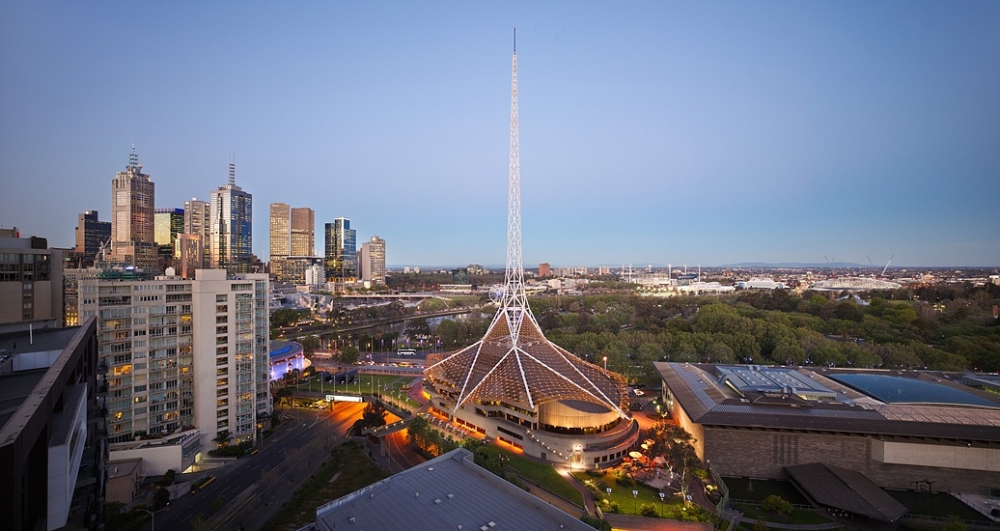 Hamer Hall
Hamer Hall, the city's premier concert venue, hosts a range of performances across all music styles. It is home to the Melbourne Symphony Orchestra and the preferred Melbourne performance venue for the Australian Chamber Orchestra. With technical capability to host an extensive range of concerts Hamer Hall attracts a broad range of local, national and international artists, showcasing jazz, rock, pop, multi-cultural, chamber and cabaret and contemporary bands as well as classical musicians.
100 St Kilda Rd, Melbourne, Victoria, 3004

03 9929 9600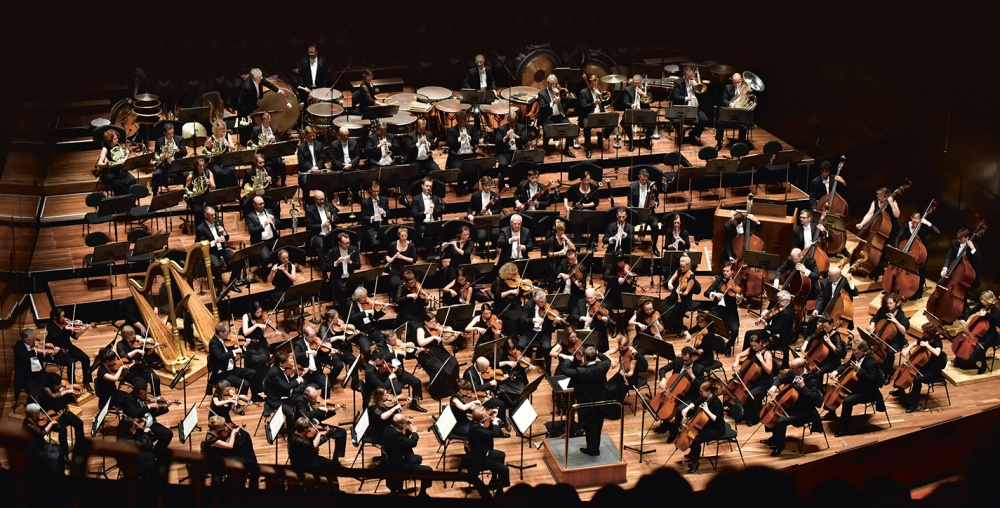 Malthouse Theatre
At Malthouse Theatre local and international artists collaborate to create inventive performances that cut to the core of the human experience and disrupt assumptions. Malthouse in Melbourne, is a home for theatre that entertains and provokes dialogue with and within audiences. Malthouse Theatre is committed to inclusive theatre practice and we collaborate with artists and arts-workers from culturally and linguistically diverse and Indigenous backgrounds.
113 Sturt Street, Southbank, Victoria, 3006

03 9685 5111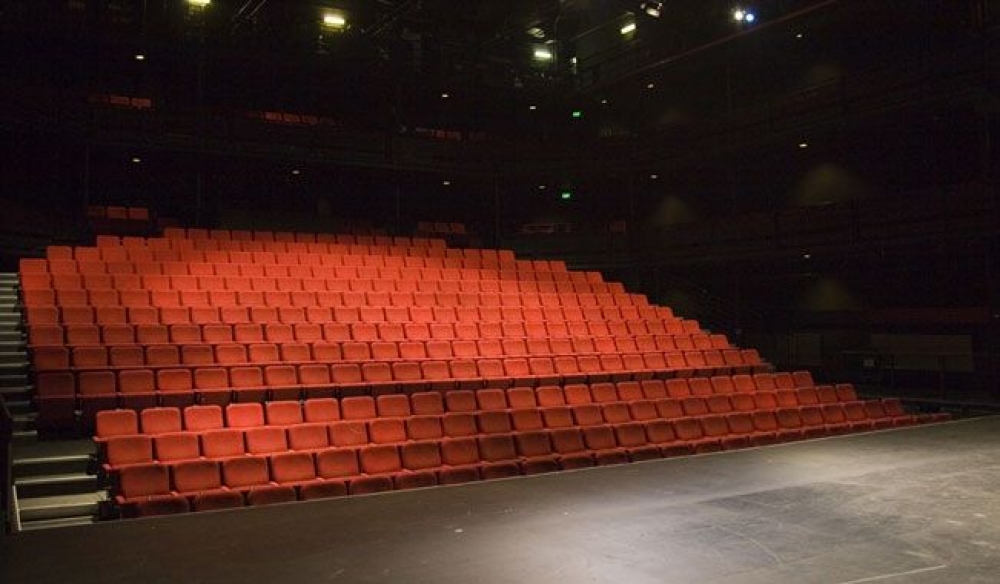 Melbourne Recital Centre
Melbourne Recital Centre comprises two of the finest acoustic spaces in the southern hemisphere, carefully crafted to present the best music the world has to offer. It is a venue for ensemble music in Melbourne, programming and presenting in excess of 450 concerts and events each year across a variety of musical genres.
31 Sturt St, Southbank, Victoria, 3006

03 9699 3333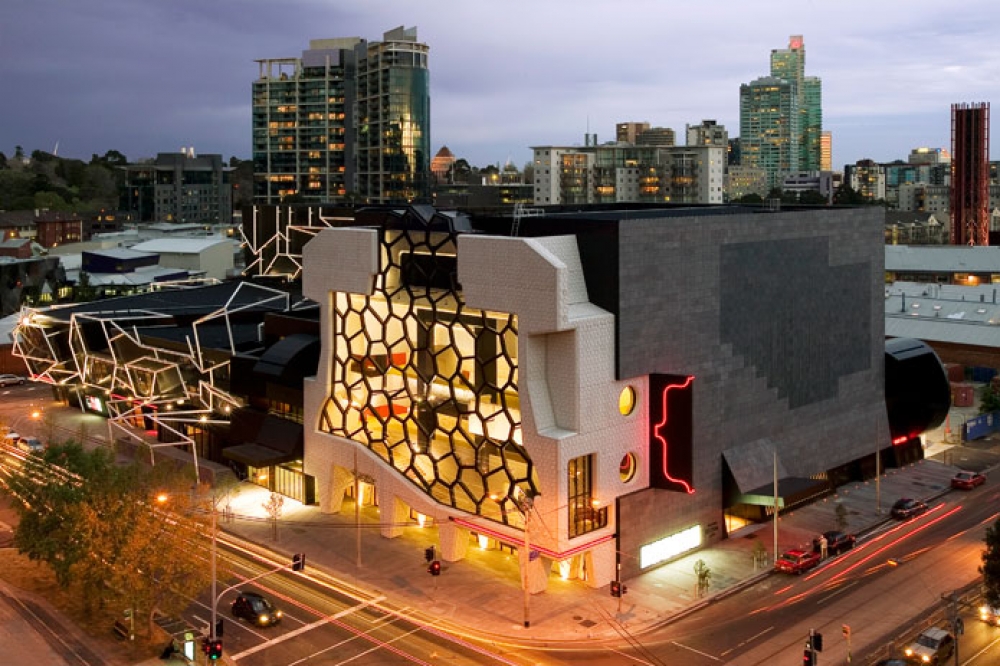 The Sumner Theatre
Located in the Southbank Theatre building, the Sumner is a state-of-the-art 500-seat venue offering the most advanced stage technology and a level of intimacy not previously seen in Australia. The Sumner has been designed to provide comfort and excellent stage views for all the audience, with a flexible stage that allows MTC to present the entire gamut of theatre.
140 Southbank Boulevard, Southbank, Victoria, 3006

03 8688 0800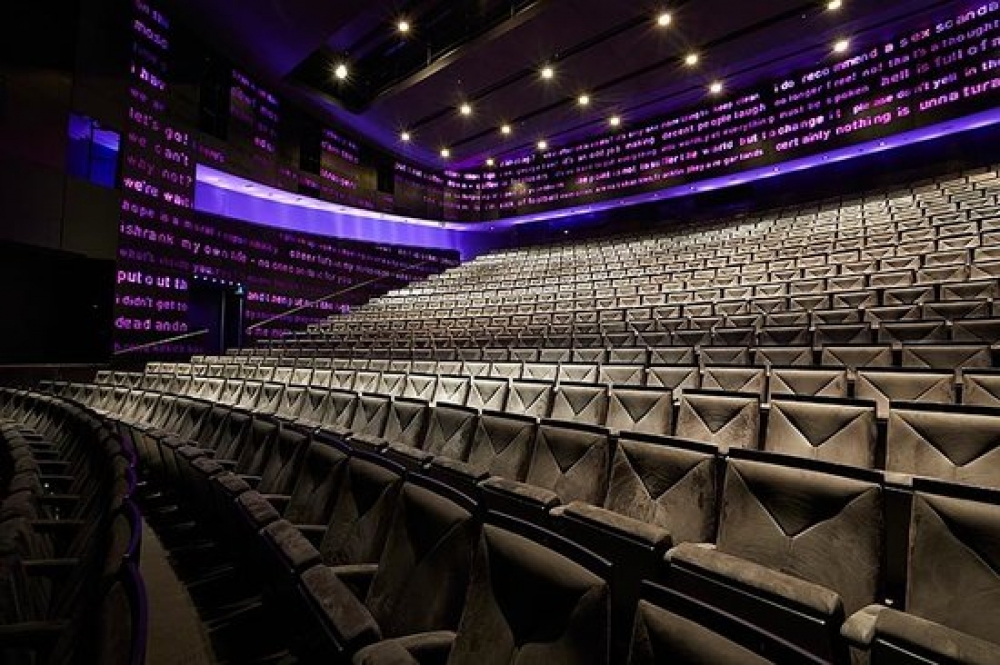 Shopping
Bourke Street Mall
Bourke Street is one of Melbourne's main streets and a core element of the Hoddle grid. It has traditionally been the Central Business District's entertainment hub and has become a popular tourist destination and tram thoroughfare. Enjoy Melbourne's main CBD shopping area and find main stores like Myers and David Jones.
310 Bourke Street, Melbourne, Victoria, 3000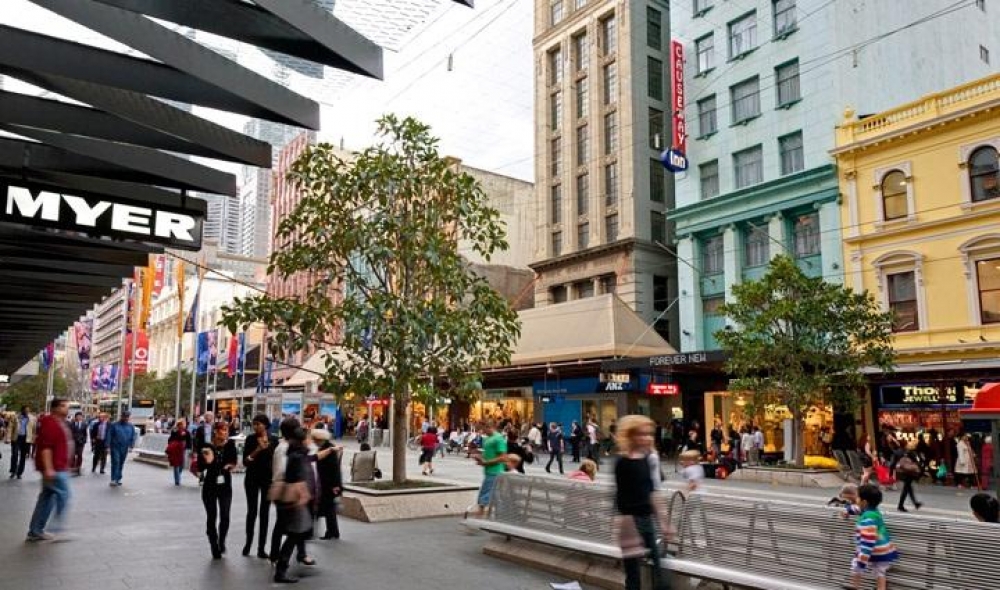 South Wharf DFO
Located in the Melbourne CBD and next to the Docklands, DFO South Wharf has more than 180 stores with up to 70%. 100 leading Australian and International stores that offer massive discounts off their every-day retail prices.
20 Convention Centre Place, South Wharf, Victoria, 3006

03 9099 1111
Queen Victoria Market
Queen Victoria Market is the heart and soul of Melbourne. Eat, shop, explore and discover your way through our iconic food halls and heritage Sheds where the banter is as fresh as the produce. Or simply soak up the atmosphere of the largest open-air market in the Southern Hemisphere.
513 Elizabeth Street, Melbourne, Victoria, 3004

03 9320 5822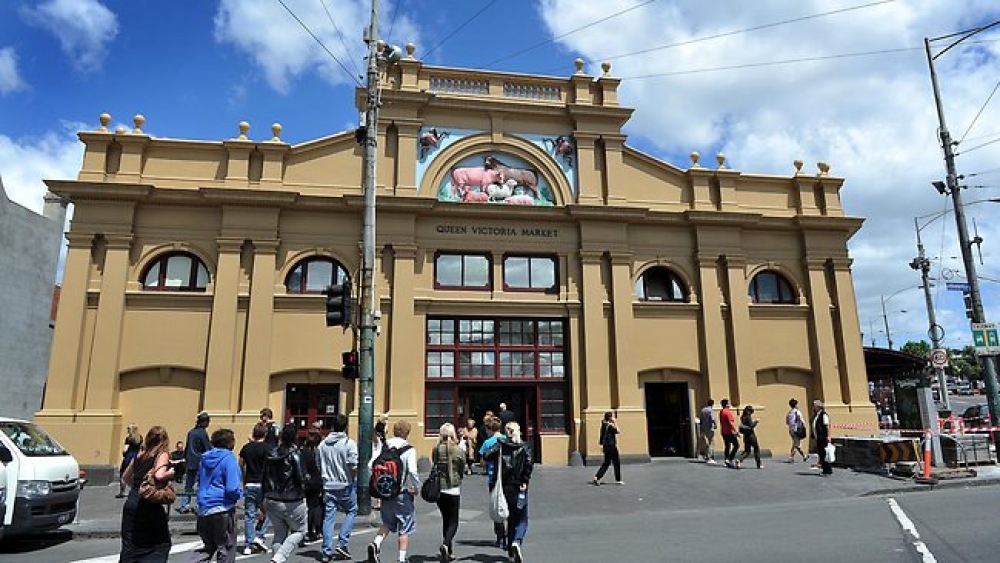 South Melbourne Market
South Melbourne Market is the quintessential village Market. The home of fresh, local produce and where the community comes to shop, meet, eat, and drink. There are over 133 businesses operating in the market that is the oldest continuing market operating in Melbourne.
322-326 Coventry Street, South Melbourne, Victoria, 3205

03 9209 6295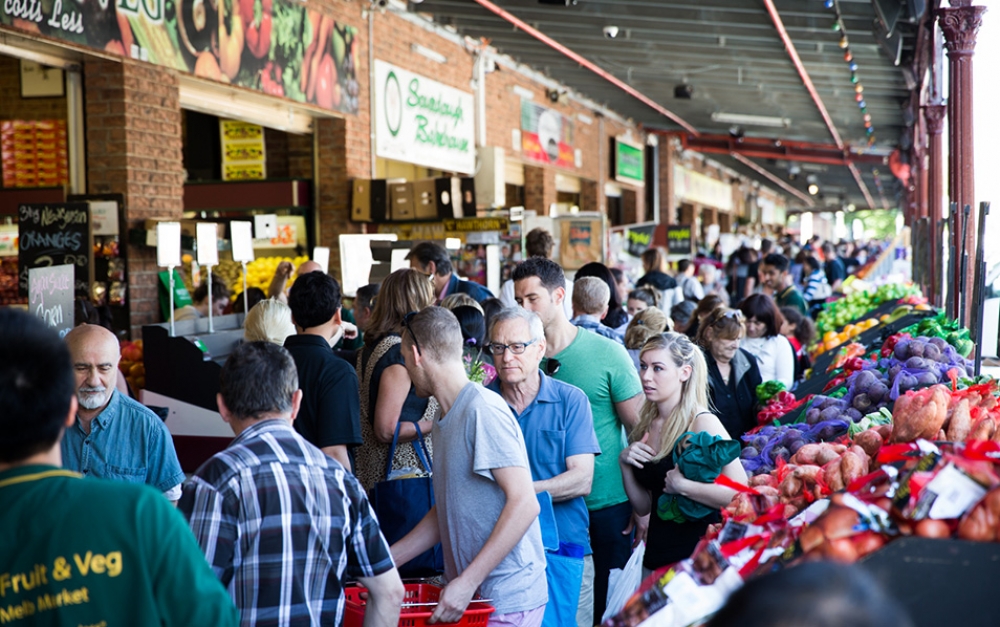 Mary Martin Bookshop
Mary Martin Bookshop is a book-lover's delight, where the service makes the difference.This boutique store stocks beautiful books, gifts and specialty cards. The bookshop is friendly and welcoming, with relaxing spaces, the range carefully selected with all book lovers in mind.
Ground Floor, Southgate at Southbank,, Southbank, Victoria, 3006

03 9686 0237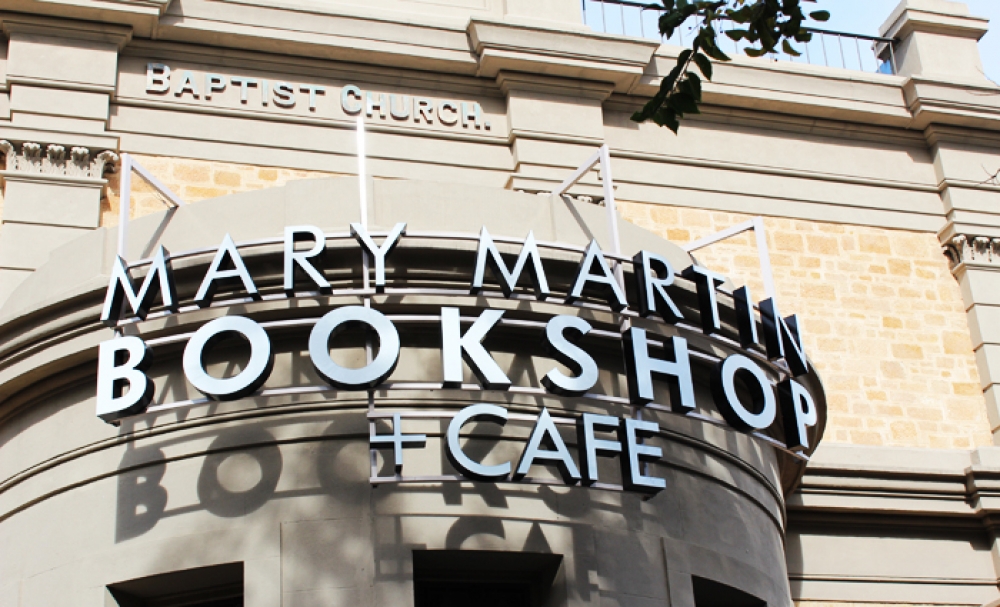 Sports Venues
MCG
Visit the stadium seven days a week for AFL, cricket, international soccer, the National Sports Museum, cafes and the unmatchable MCG Tour. Celebrate finals fever, meet Olympians and a Melbourne Cup champion, take part in cartoon sessions with some of Australia's best, play in the Game On!
Brunton Ave, Richmond, Victoria, 3004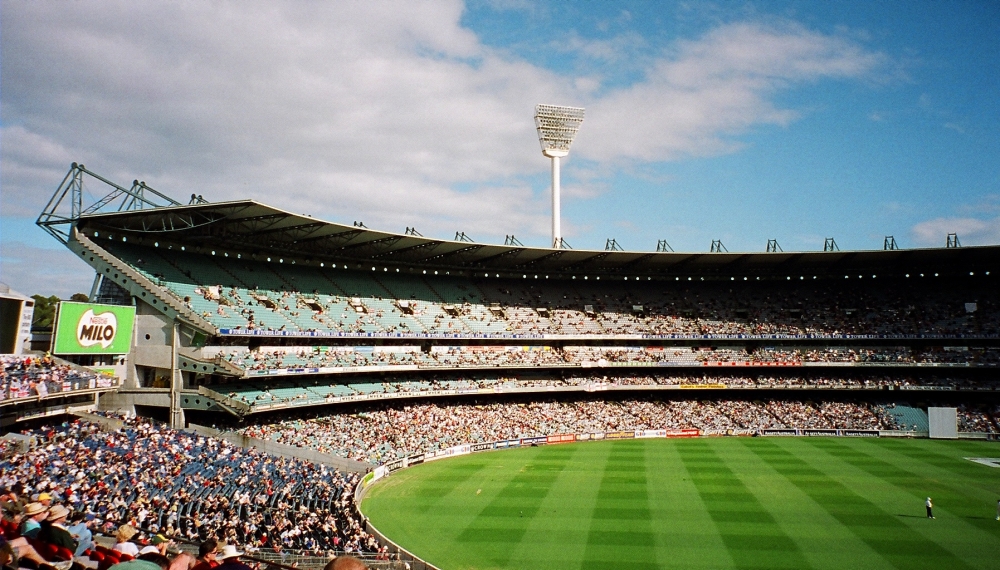 AAMI Stadium
The Melbourne Rectangular Stadium, commercially known as AAMI Park, is an outdoor sports stadium on the site of Edwin Flack Field in the Sports and Entertainment Precinct in the Melbourne City Centre. Located about 1km to the east of the CBD and nestled between the Yarra River and the MCG, AAMI Park features a cutting-edge Bioframe design with a geodesic dome roof which substantially covers the seating area.
Olympic Blvd, Melbourne, Victoria, 3004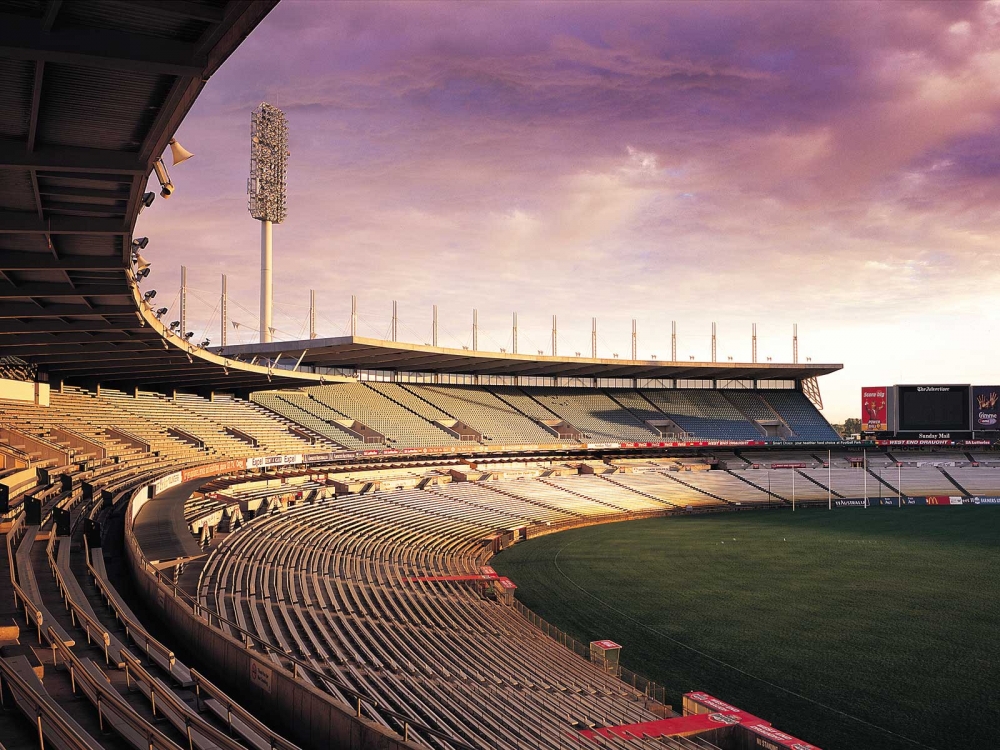 Rod Laver Arena
Rod Laver Arena is a multipurpose arena located in Melbourne, Victoria, Australia. Located within Melbourne Park, it is the main venue for the Australian Open in tennis since 1988, replacing the aging Kooyong Stadium.
Olympic Boulevard, Melbourne, Victoria, 3004

03 9286 1600
Hisense Arena
The Melbourne Park Multi-Purpose Venue, currently also known by its sponsorship name as Hisense Arena, is an Australian sports venue that is part of the National Tennis Centre at Melbourne Park in Melbourne, Victoria.
Olympic Boulevard, Melbourne, Victoria, 3004

03 9286 1600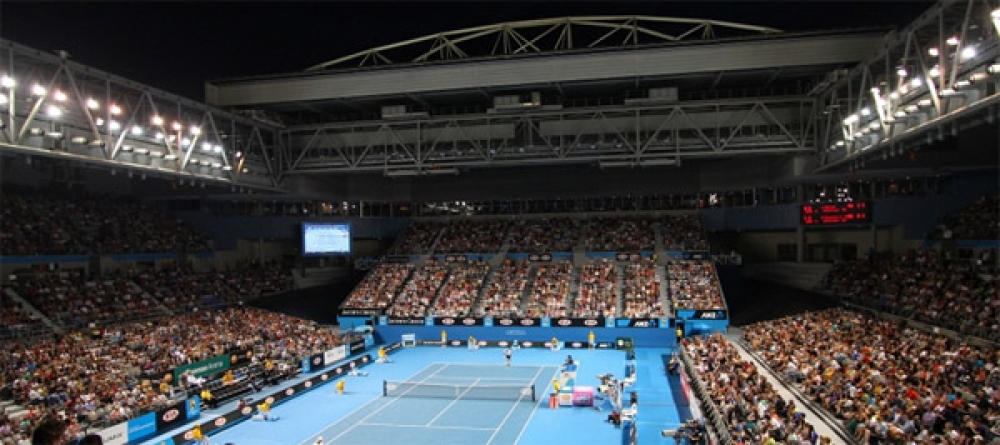 The Tan Track
The Tan track is used by thousands of Melbournians every day to exercise. The track is wide, gravel and all speeds are encountered on this run.Tracking around the outside of the Botanical Gardens this run really only has one major hurdle (HeartBreak Hill) the 30m hill 1km in.
Tan Track, Melbourne, Victoria, 3004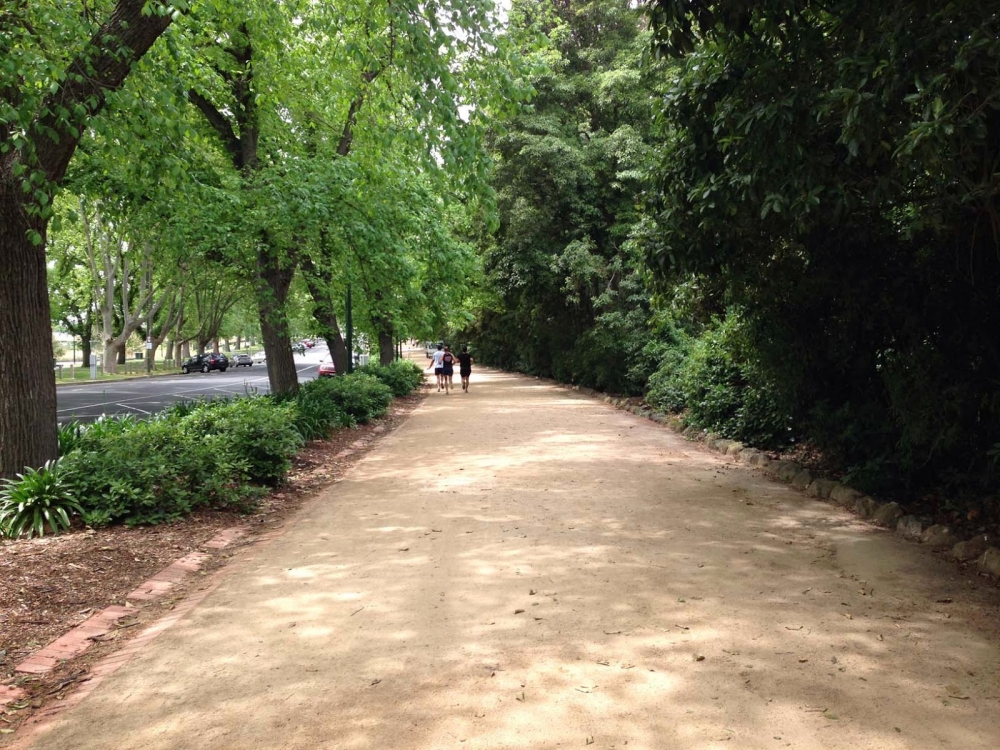 Attractions
Royal Botanic Gardens
The Royal Botanic Gardens Melbourne are internationally renowned botanical gardens located near the centre of Melbourne, Victoria, Australia, on the south bank of the Yarra River. Enjoy the picturesque haven for recreation and an important resource for education, conservation, science and horticulture.
Birdwood Avenue, South Yarra, Victoria, 3141

03 9252 2300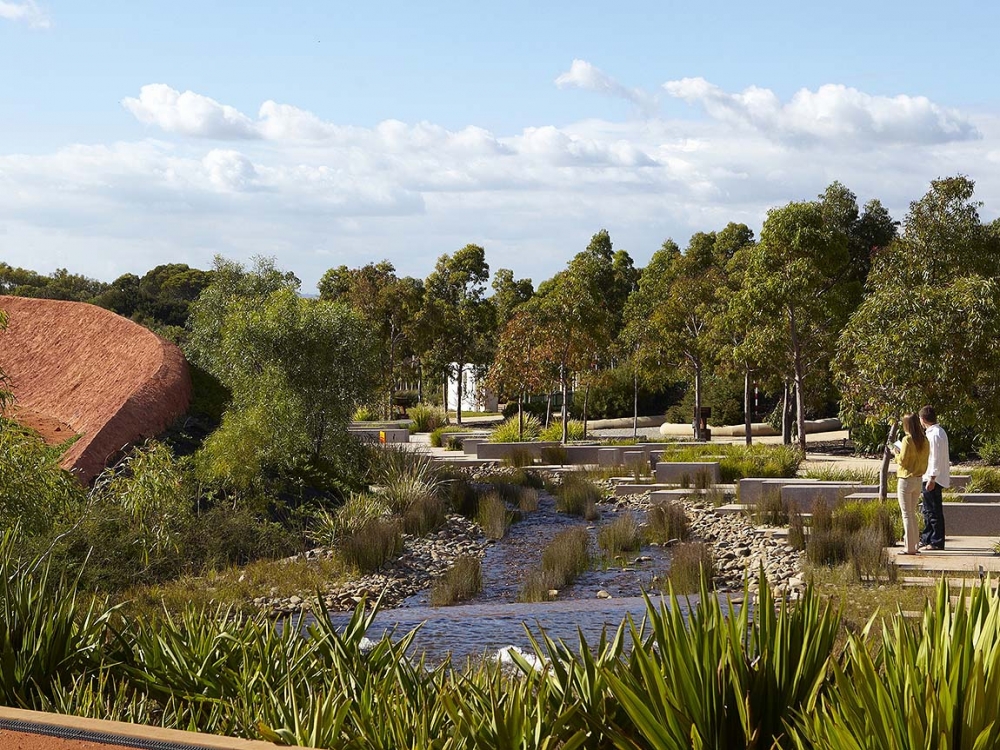 Shrine of Remembrance
The Shrine of Remembrance, located in Kings Domain on St Kilda Road, Melbourne, Australia was built as a memorial to the men and women of Victoria who served in World War I and is now a memorial to all Australians who have served in war.
Birdwood Avenue, Melbourne, Victoria, 3001

03 9661 8100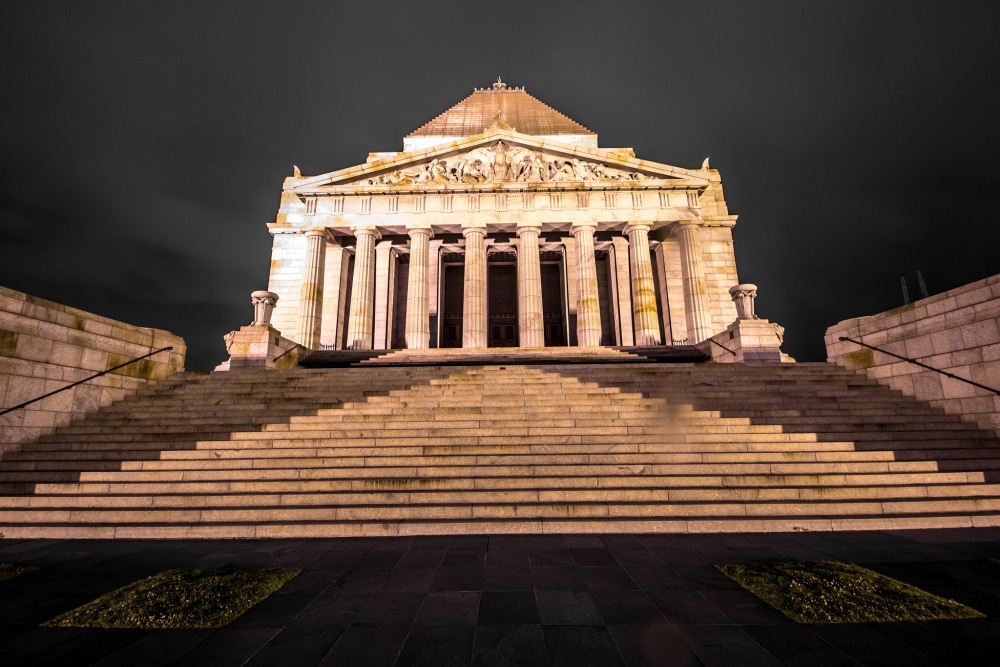 Federation Square
Federation Square is a mixed-use development in the inner city of Melbourne, covering an area of 3.2 hectares and centred on two major public spaces: open squares and one covered, built on top of a concrete deck above busy railway lines.
Swanston St & Flinders St, Melbourne, Victoria, 3000

03 9655 1900
Crown Melbourne
The world's biggest shows have come to Crown – the home of entertainment. From classical ballets to musicals, you'll find these and more great shows at Melbourne's best theatre venue. The night comes to life at Crown – home to some of the best nightclubs and bars in Melbourne. If you're planning a night out with friends, choose from one of our 14 bars and four premier nightclubs, for the freshest beats and the hottest people.
8 Whiteman St, Southbank, Victoria, 3006

03 9292 8888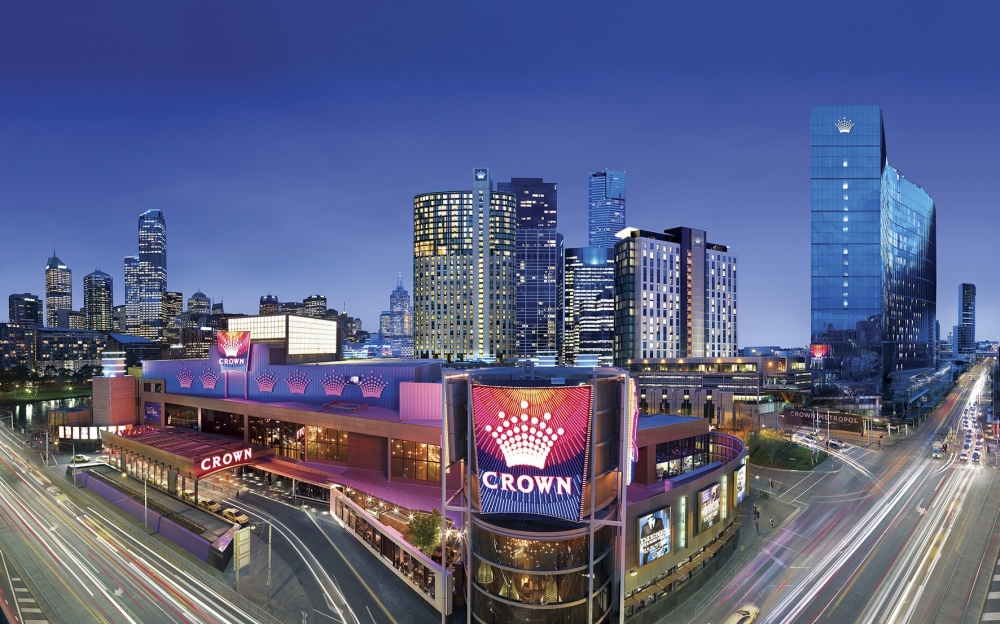 Sea Life Melbourne Aquarium
Sea Life Melbourne Aquarium is a Southern Ocean and Antarctic aquarium in central Melbourne, Australia. It is located on the banks of the Yarra River beside and under the Flinders Street Viaduct and the King Street Bridge.
King St & Flinders St, Melbourne, Victoria, 3000

03 9923 5925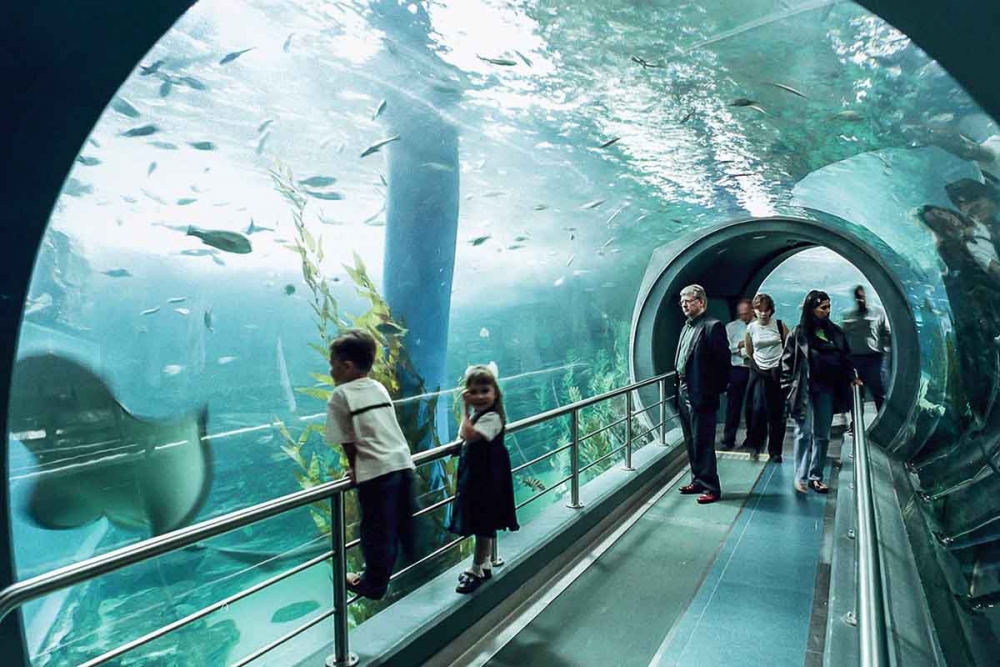 Eureka Skydeck
Eureka Skydeck 88 is Melbourne's must see attraction. Two dedicated lifts propel visitors to level 88 in under 40 seconds. Only Skydeck 88 can take you to The Edge, a switch-able glass cube which slides out from the building, with you inside! Apart from the unforgettable panorama, Skydeck 88 entertains the entire family with a host of activities and fascinating facts.
7 Riverside Quay, Southbank, Victoria, 3006

03 9693 8888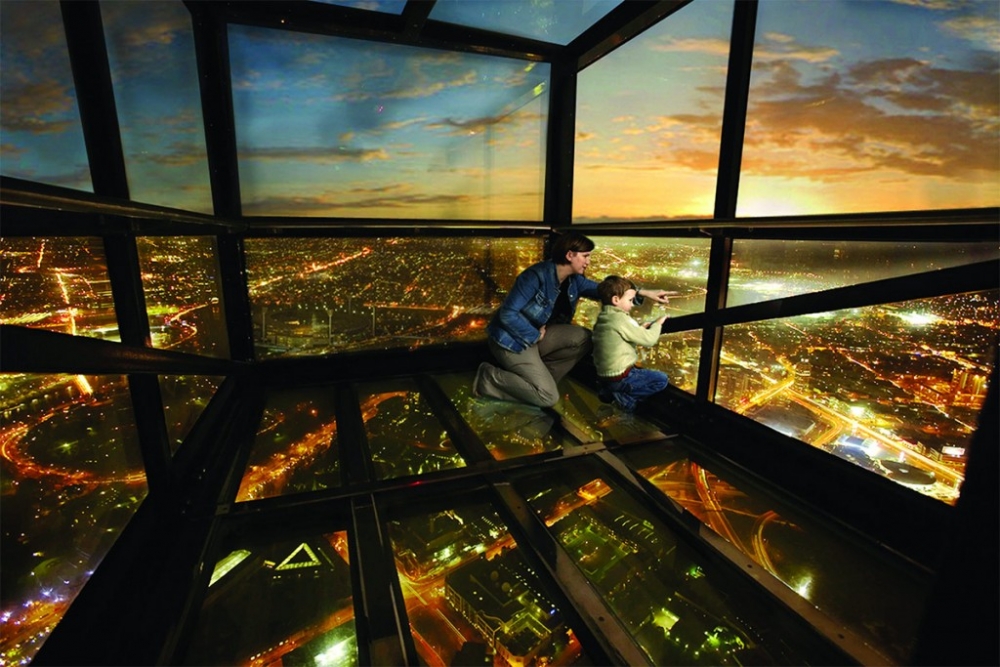 Old Melbourne Gaol
The Old Melbourne Gaol is a museum on Russell Street, in Melbourne, Victoria, Australia. It consists of a bluestone building and courtyard, and is located next to the old City Police Watch House and City Courts buildings.
377 Russell St, Melbourne, Victoria, 3000

03 8663 7228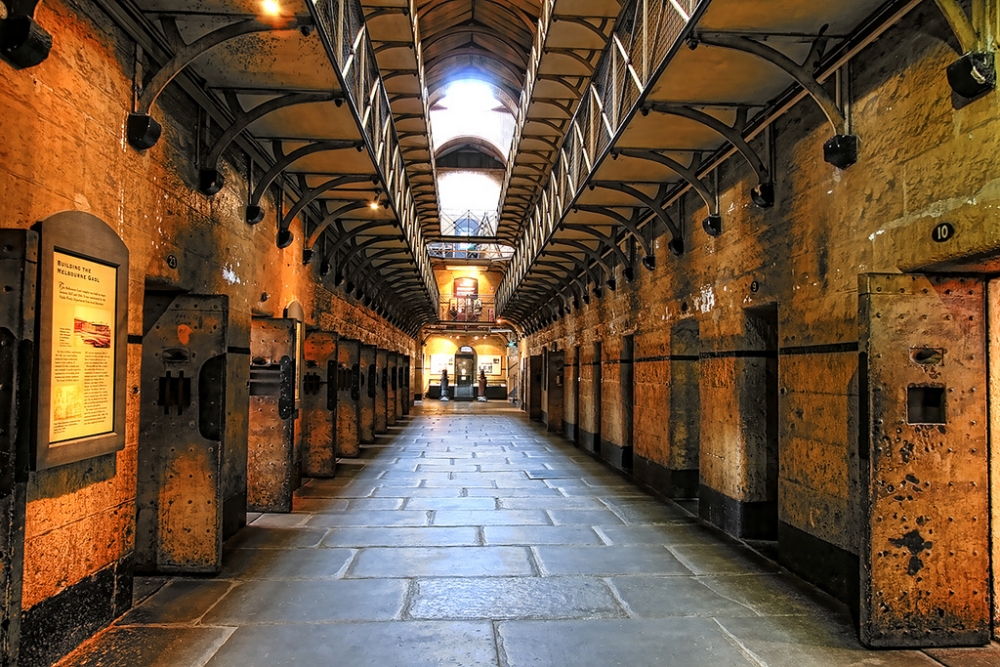 Old Treasury Building Museum
The Old Treasury Building on Spring Street in Melbourne, was once home to the Treasury Department of the Government of Victoria, but is now a museum of Melbourne history, known as the Old Treasury Building. It is widely regarded as one of the finest 19th century buildings in Australia.
20 Spring Street, Melbourne, Victoria, 3072

03 9651 2233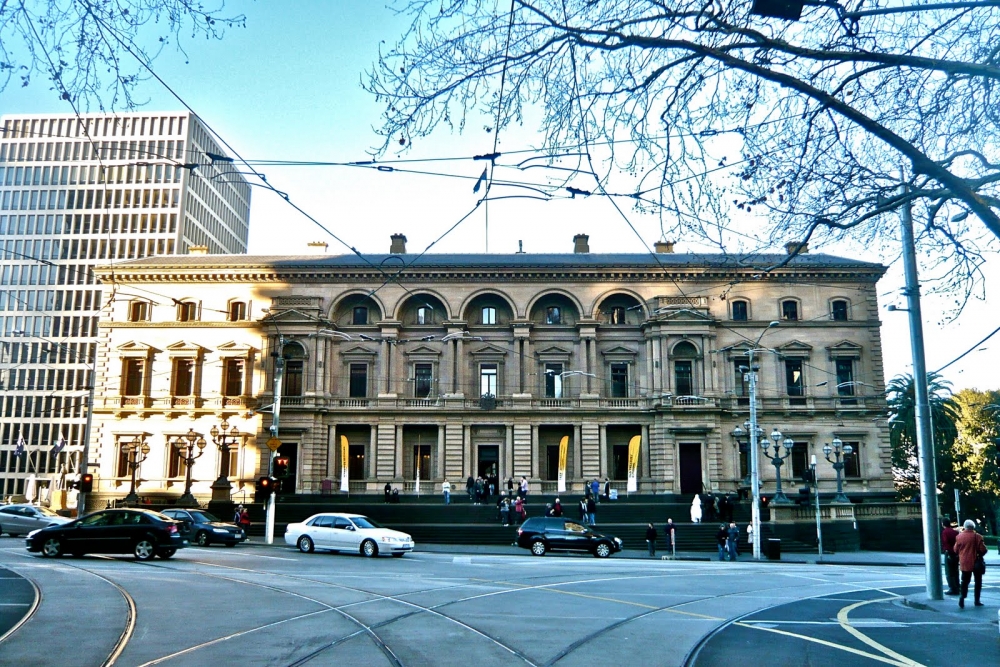 Melbourne Convention and Exhibition Centre
Set on the banks of the iconic Yarra River, Melbourne Convention and Exhibition Centre (MCEC) is just a 20 minute drive from Melbourne airport and a short stroll to the city centre. There you can explore cafés, eclectic restaurants, lush parklands, incredible fashion and inspiring galleries and museums.
1 Convention Centre Pl, South Wharf, Victoria, 3006

03 9235 8000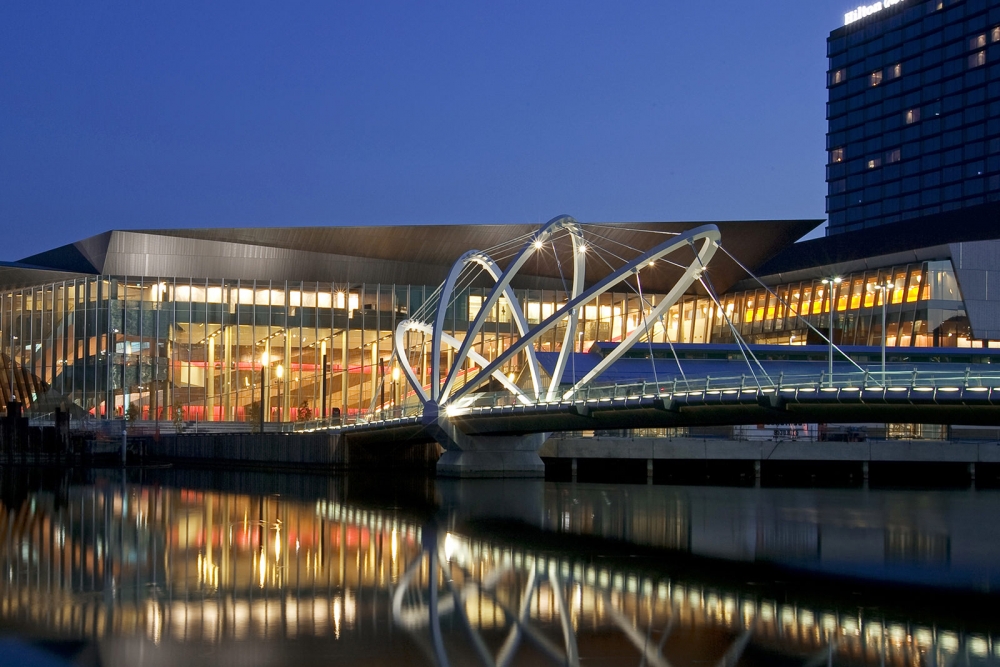 State Library of Victoria
A Melbourne landmark and cultural icon, the State Library is a magnificent 19th-century building with some of the city's most beautiful heritage interiors. The State Library's collections include over two million books, hundreds of thousands of pictures, newspapers, maps and manuscripts, and masses of audio, video and digital material – all reflecting the culture of Victoria over the past 150 years.
328 Swanston St, Melbourne, Victoria, 3000

03 8664 7000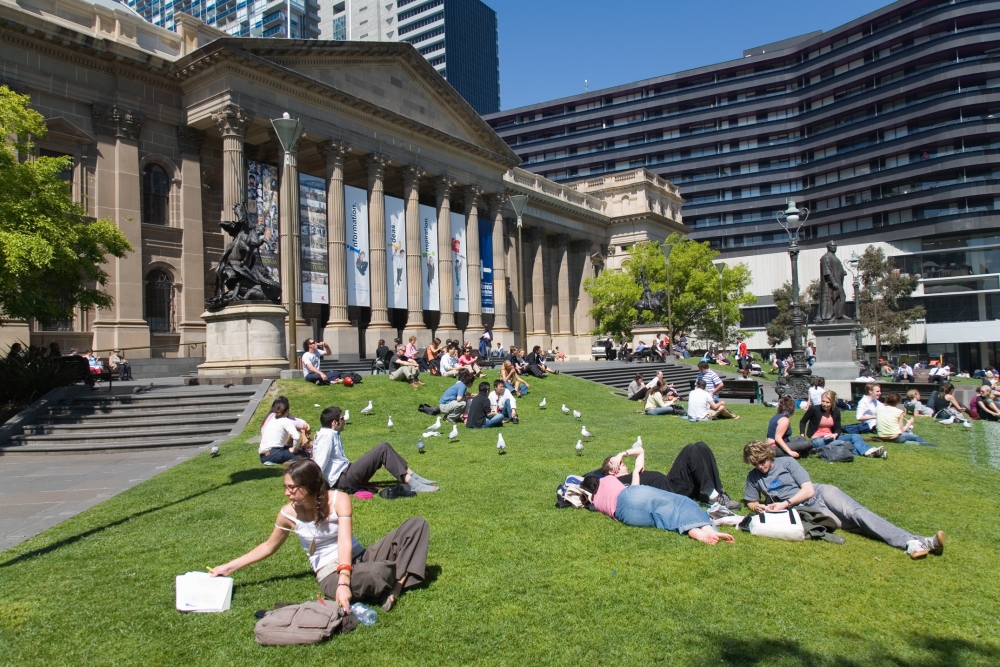 Cooks Cottage
Cook's Cottage is located in the Fitzroy Gardens, Melbourne, Australia. The cottage was constructed in 1755 in the English village of Great Ayton, North Yorkshire, by the parents of Captain James Cook, James and Grace Cook. Combining modern interpretations of Captain Cook's adventures, centuries-old antiques, a delightful English cottage garden and volunteers dressed in 18th century costumes, Cooks' Cottage is a fascinating step back in time.
Fitzroy Gardens, Wellington Parade, East Melbourne, Victoria, 3002

03 9419 5766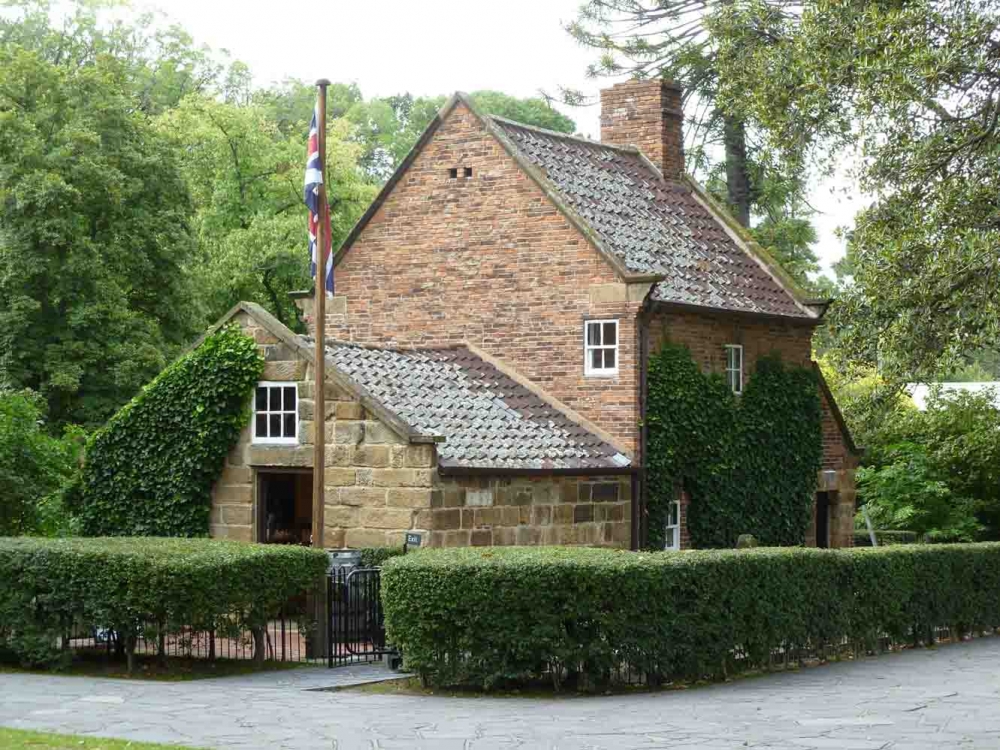 Melbourne Zoo
The Royal Melbourne Zoological Gardens, commonly known as the Melbourne Zoo, contains more than 320 animal species from Australia and around the world. The zoo is 4 kilometres north of the centre of Melbourne.
Elliott Ave, Parkville, Victoria, 3052

03 9285 9300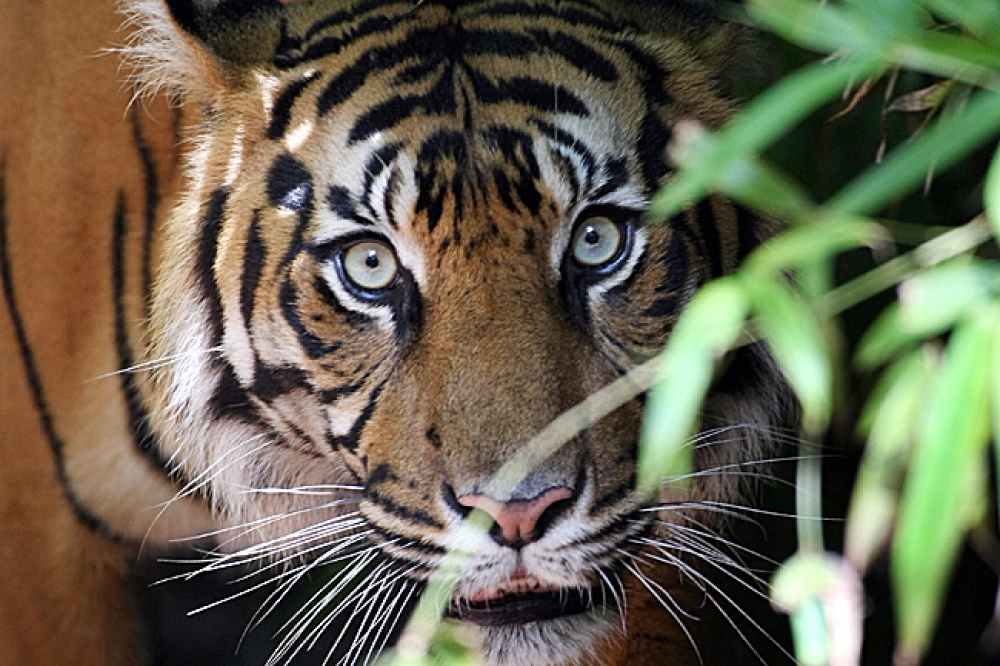 Melbourne Museum
Melbourne Museum is a natural and cultural history museum located in the Carlton Gardens in Melbourne, Australia, adjacent to the Royal Exhibition Building. It was designed by Denton Corker Marshall Architects and finished construction in 2001.
11 Nicholson St, Carlton, Victoria, 3053

03 8341 7777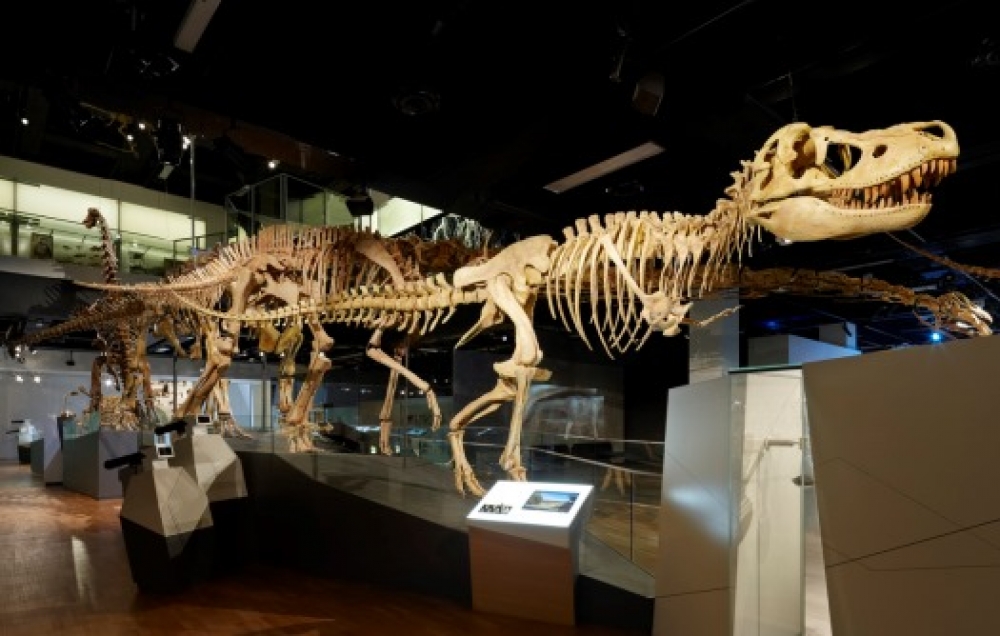 Wheeler Centre
The Wheeler Centre for Books, Writing and Ideas is a literary and publishing centre founded as part of Melbourne's bid to become a UNESCO City of Literature. Opened in 2010, the centre is housed in the southern wing of the State Library of Victoria.
176 Little Lonsdale St, Melbourne, Victoria, 3000

03 9094 7800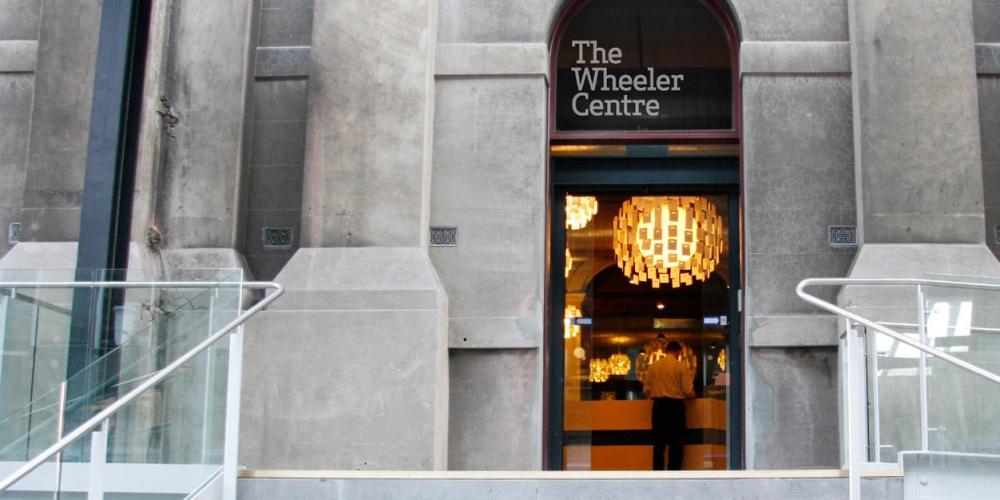 Music & Entertainment
Bennett's Lane
Bennetts Lane Jazz Club is a live jazz music venue, located off Little Lonsdale Street, in the Melbourne CBD. The club hosts local and international musicians every night and Lonely Planet has dubbed it "the world's best jazz club".
25 Bennetts Ln, Melbourne , Victoria, 3000

03 9663 2856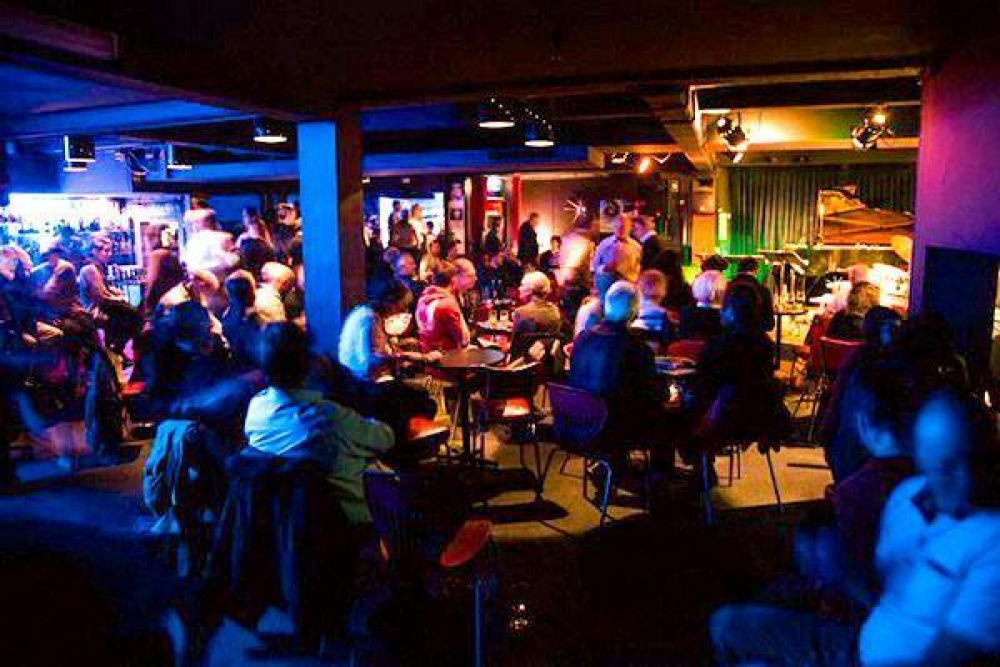 Birds Basement
The jazz corner of the world is now extended to Melbourne. Bird's Basement opens with a stellar line up of breathtaking musicians from the best international and local performers, including US jazz legends Ravi Coltrane and Lee Ritenour.
11 Singers Ln, Melbourne, Victoria, 3000

1300 225 299